Ingrid and I are new members of the Golden Isles Power Squadron; however, I am not new to the U.S. Power Squadron. I no longer have my physical certificate; it was lost when Hurricane Ian took our Beneteau Oceanis 464, but I've been a member since about 1974. I joined the Waukegan (Illinois) Sail & Power Squadron, held various and multiple positions, before becoming their Commander in 1986. I was thinking back on when I took my first Boating Course, and then Seamanship, Piloting, Advanced Piloting, Junior Navigation and all those wonderful electives. I look back very fondly on all my instructors and cruising companions all those many years ago.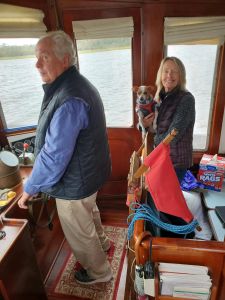 People say the most wonderful place on earth is Disneyland. As live aboard boaters, Ingrid and I say the most wonderful place on earth is Brunswick Landing Marina (BLM) and its social club. There are so many activities that the marina owner, Michael Torras, makes available here, including social gatherings three times a week with free wine and beer; 30 to 50 people usually attend. Great conversations with real world boating experiences are always on tap. Themes for some of the socials have included Deviled Egg Night and Margarita Night. We've been here since New Year's Eve when we purchased our Pilgrim 40 Trawler Sam McGee.
We've been boaters for over 50 years and have never experienced any place that has been even close to the wonderful atmosphere provided here.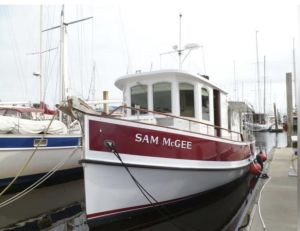 The marina provides free washers and dryers (all new), four iPads and specialized desks in the clubhouse, yoga classes on Mondays, Wednesdays, and Fridays. We do cardio work outs on Tuesdays and Thursdays (done at your own risk of heart attack). For those looking for more leisurely activities, there are card games every Tuesday. BLM recently added a pickle ball court.
Brunswick is an excellent 'Hurricane Hole'. I was a resident of Southwest Florida with both a home (on the land) and later as a live aboard (sailboat). We'd weathered numerous hurricanes, but after losing our sailboat Annelise to 150+ MPH winds and 20+ foot flood surge, having a secure and safe floating dock is of the utmost importance.
We will spend four months exploring the Chesapeake this summer but have made reservations to return to BLM for November through January. We plan a return to Florida and the Bahamas in 2024, but BLM is our new base.
Come on down and visit us on Dock 11. M/V Sam MaGee (Hull #1) is a beautiful home on the water. I call it forty feet with a view. .
Stephen Luta, JN and Ingrid Whiting
Published by America's Boating Club Golden Isles
Summary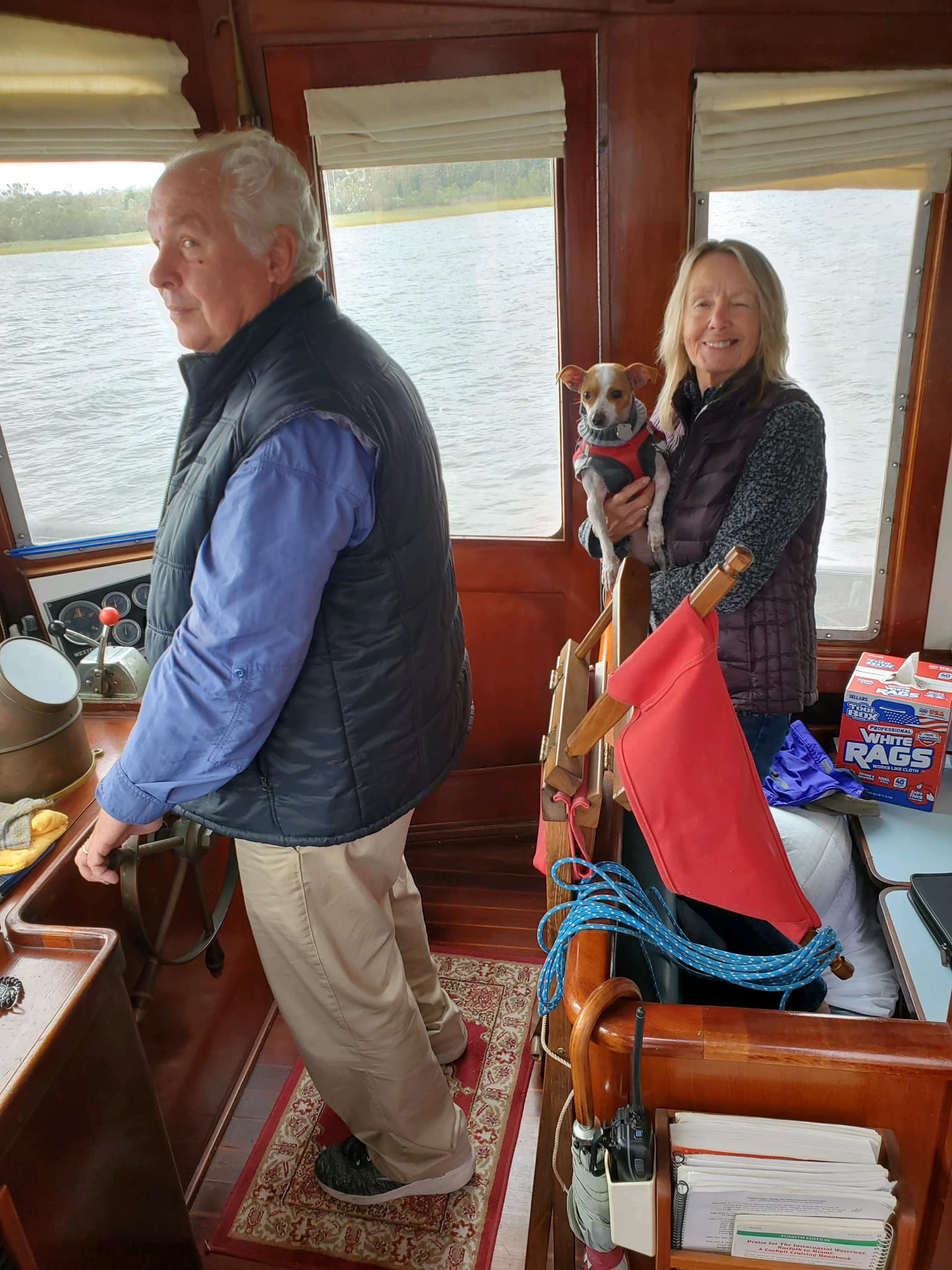 Article Name
There's No Place Like Home (aka Brunswick Landing Marina)
Description
Article written in Golden Isles Power Squadron March 2023 newsletter about Brunswick Landing Marina.
Author
Publisher Name
Publisher Logo