BRUNSWICK, GEORGIA – Historically, the Golden Isles has always attracted seasonal boaters who benefit from the geography which makes it a boater's hurricane hole. This allows many to benefit from the reduced boat insurance premiums by crossing over the Georgia/Florida line. Over the last 20 years, local marinas have increased their offerings to these "cruisers," who often bring their boats up for 6 months of the year, and other transient travelers who are looking to enjoy the Southern hospitality of the Golden Isles. Many of these boaters inevitably stay longer than they initially planned and start to call the Golden Isles home.
When Bob Torras, Sr. first shared his vision to have a marina in downtown Brunswick, he was met with across-the-board skepticism. People asked why someone would keep their boat in Brunswick when there were perfectly fine marinas available on the islands. Despite the headwinds, Mr. Torras was determined to see his dream come true. That was 30 years ago. Today Brunswick Landing Marina is the largest saltwater marina in the state of Georgia with nearly 400 boats in the water alone. Thousands of people come through the marina each year, venturing out into the downtown and surrounding areas and contributing a great deal to the local economy. "While the marina has fully built out its nearly one-mile of waterfront," says Marina Manager Michael Torras, "there are still 25 acres between the marina and downtown Brunswick that we also own and intend to develop. This is where our next big expansion project will begin."
Across the causeway, in June 2020, Morningstar Marina/Golden Isles, completed a $6 million rebuild resulted in the facility being named "Marina of the Year for Building and Growth" by Marina Dock Age magazine The project included a state-of-the-art coastal aluminum dock system with a Brazilian hardwood decking known as Ipe, new transient dock with 36 concrete piles that are 70' long and weigh 20,000 lbs. each, new electrical system and power centers, dockside pump-out at every slip, new fuel system, dock office etc. Morningstar Marinas continues to enhance the property having recently rebuilt the main boardwalk and outdoor pavilion. Additional improvements are planned for late 2022 into 2023.
This investment in boating infrastructure has been coupled with an increase in opportunities for boating over the last 20 years for locals, tourists, and visitors. A prime example is the Spirit of St Simons, the only certified sailing vessel in the State of Georgia authorized to carry up to 24 passengers. The boat was designed for the day charter trade, and was homebuilt and first splashed by owner Charles Elkins in 2014. It's perfect for a relaxing sunset sail with a group of friends. Local fishing charters have also seen an increase in business and are heavily invested in the future of fishing and the island's surrounding waterways.
Whether you choose to enjoy the waters by pontoon, sailboat, fishing charter, speedboat, or luxury yacht, boating in the Golden Isles offers many opportunities for memorable experiences. Come aboard and cast off for your own adventure.
Summary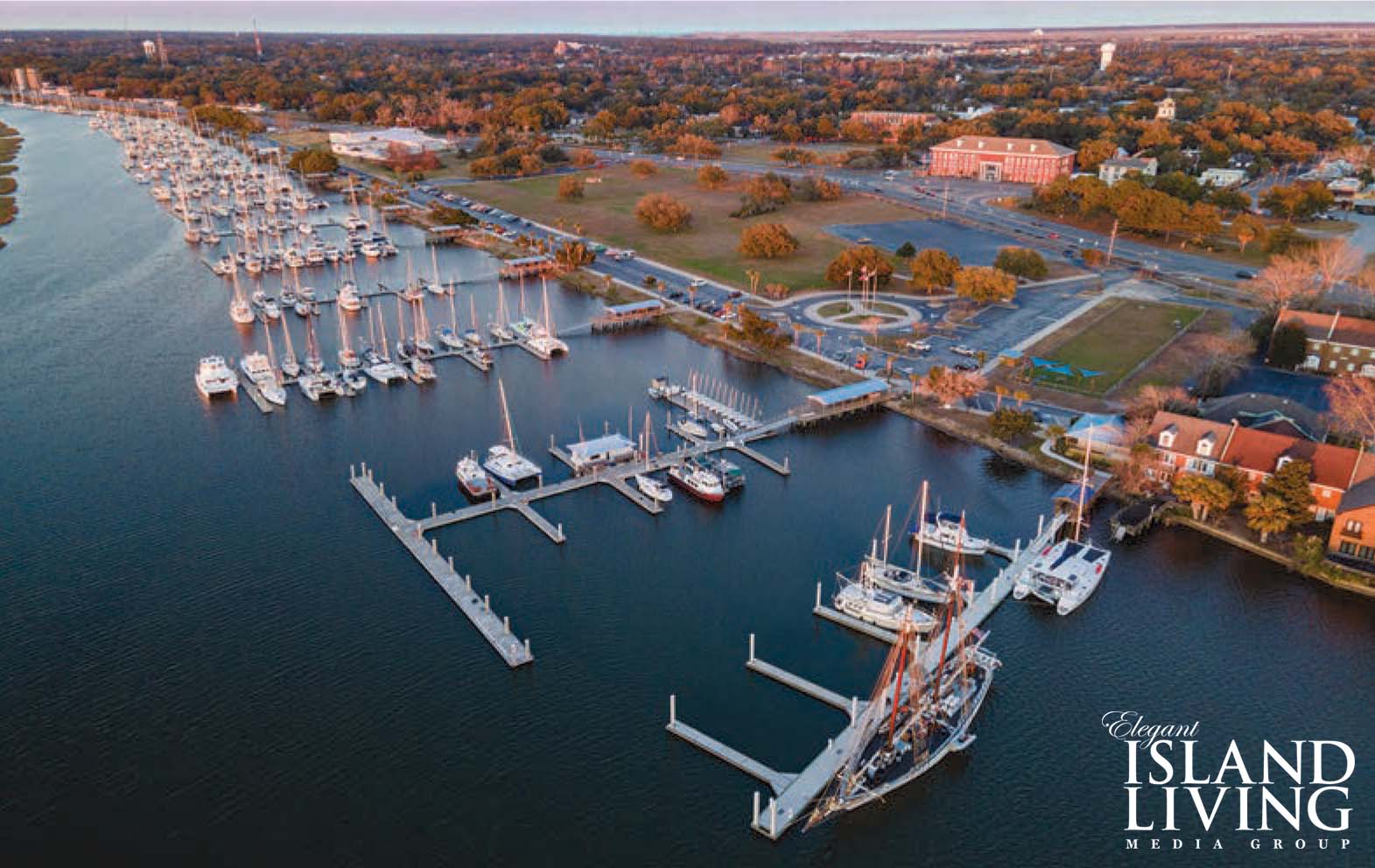 Article Name
Marinas of the Golden Isles